The Lehigh University Composers Forum (June 22-29, 2014) announces guest mentor-composer, Grammy-Award nominee Tania León. The Lehigh Choral Composers Forum, in association with the ACDA, offers a unique opportunity to composers of all levels to explore and develop their compositional voices in a weeklong intensive seminar held at Lehigh University's beautiful Zoellner Arts Center, during which Tania León and Steven Sametz will offer their support and mentorship.
Tania León, a Cuban-born composer and conductor, is recognized for her accomplishments as an educator and advisor to arts organizations. She has been profiled on ABC, CBS, CNN, PBS, Univision, Telemundo, and independent films.
León's opera, Scourge of Hyacinths, which is based on a play by Wole Soyinka with staging and design by Robert Wilson, received over 20 performances throughout Europe and Mexico. Commissioned by Hans Werner Henze and the city of Munich for the Fourth Munich Biennale, it took home the coveted BMW Prize. The aria "Oh Yemanja" ("Mother's Prayer") was recorded by Dawn Upshaw on her Nonesuch CD, "The World So Wide."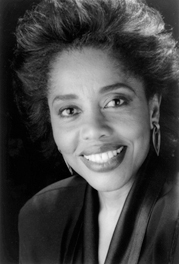 Commissions include works for the Orpheus Chamber Orchestra, New World Symphony, Koussevitzky Foundation, Fest der Kontinente (Hamburg, Germany), Cincinnati Symphony, National Endowment for the Arts, NDR Sinfonie Orchester, American Composers Orchestra, The Library of Congress, Ensemble Modern, The Los Angeles Master Chorale, and The Kennedy Center for the Performing Arts, among others.
Her works have been performed by such orchestras as the Gewaundhausorchester, L'Orchestre de la Suisse Romande, the China National Symphony, and the NDR Orchestra. She has collaborated with authors and directors including John Ashbury, Margaret Atwood, Rita Dove, Jamaica Kincaid, Mark Lamos, Julie Taymor, and Derek Walcott.